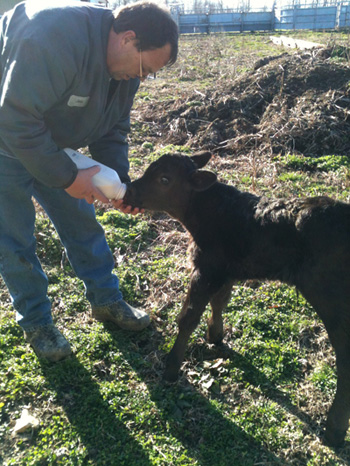 Heritage Gate Company opened for business in 2011, but owner John D. Johnson is no newcomer to gate manufacturing. Johnson's
connection to the industry reaches back to his childhood when both his father and grandfather made their livings transporting and selling farm gates throughout the United States. Johnson's grandfather was one of the first "gate haulers" from Casey County, an area now well known for tubular gate manufacturing, and began his career when farm gates were constructed of wood.
During his youth, Johnson accompanied his father and grandfather many times to the local gate factory to help them select, and some times assemble and weld gates. Being well familiar with the industry by the age of 19, Johnson purchased a truck and continued the tradition, transporting and selling gates to farms and ranches across the U.S. Throughout these years, his knowledge of the product and his appreciation for the farmer's perspective grew, and in 1996 he partnered to open his first gate manufacturing company, specializing in galvanized products.
Now, with over 30 years of experience, Johnson has opened Heritage Gate Company with a mission to provide a higher quality, heavier, painted gate at a competitive price.
Choosing the word "Heritage" for his company's title was not a random choice. As company owner, Johnson takes pride in the tradition that his grandfather and father set before him . . . a tradition that holds farmer satisfaction as the number one priority.